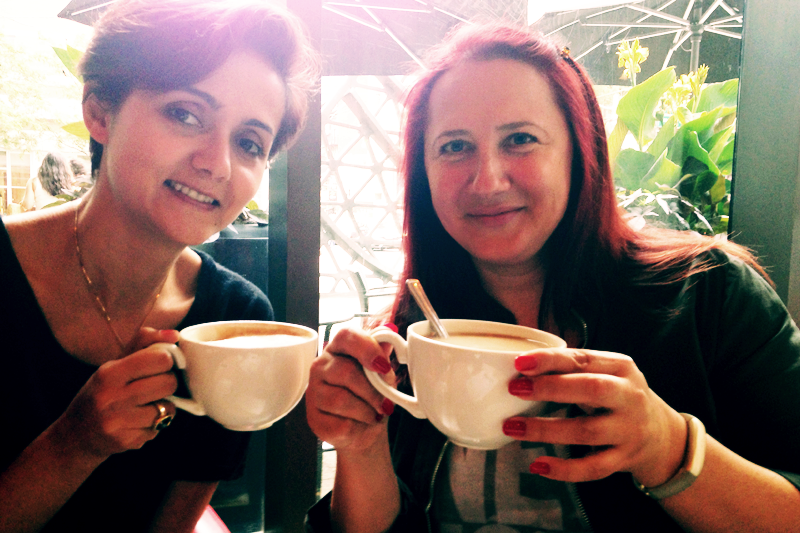 You can say that for us it all started with a cup of coffee.
Given that we didn't know much about each other, it was amazing that Shiva actually agreed to meet with me.
It was easier for me to see why I should meet with her, as I could see from her impressive online profile that she is a Data Scientist with the experience that is very relevant to the project I was working on.
It was probably harder for Shiva to make that leap and see how we could possibly have anything in common.
My design background and UX experience didn't have a lot to do with healthcare or Big Data.
But as soon as I started talking about my inspiration behind the business – my mom's stroke and the fact that it was totally preventable, how unjust I thought it was that people still didn't have their consolidated medical profile available to them, similar to how we have access to online banking, it was an easy sell. I didn't have to convince Shiva. She was already thinking about the same problem, though from a different perspective.
She thought that it didn't make sense that hospitals sit on their health data and not analyzing it in aggregate, missing out on health insights that could potentially lead to discoveries and better health outcome for patients.
That cup of coffee propelled us to the next stage. Things started to move really fast from that point. We started collaborating on the health data integration and analytics platform and establishing an actual business.