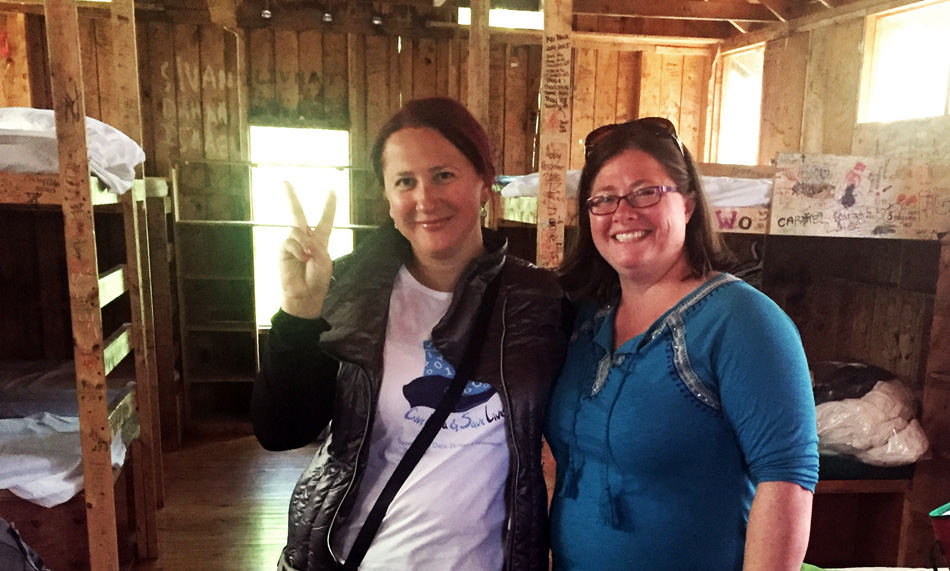 A week ago, I attended a Fireside Conference, a three-day conference/retreat for startups, investors, and tech innovators to network, build relationships and enjoy camp experience at Camp Walden near Bancroft, Ontario. Basically, it's a tech event without any tech.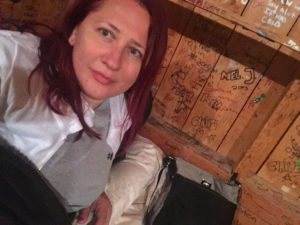 For someone who's never been to a summer camp as a kid, this was an interesting experience for me – sleeping on bunk beds in sleeping bags, brushing teeth with cold water, no shower and all clothes smelling like fire.
I had no idea it will be so cold at night – below 0 C, I think. I had to layer aggressively, wearing all the t-shirts and sweaters that I brought with me, then piling up 3-4 blankets on top of my sleeping bag. I woke up with a strange sensation one night that my legs were cold and my upper body was hot. Apparently, all my blankets moved up at night.
Nevertheless, it was a lot of fun. Quite an adventure!
I especially liked the idea to disconnect to connect. There was no internet connection in the woods, so we were forced to put down our phones and talk to each other the old fashioned way.
What a novel idea!
Here are some of the highlights from my experience at the Fireside Conference.
I had a chance to pitch our business idea at a panel of angels (wearing my Data Donor Movement t-shirt, of course), met with a lot of inspiring entrepreneurs, journalists, investors and business advisors that I hope to stay in touch with, like Natasha Kovacevic from xSensa Labs, Raya Bidshahri from Intelligent Optimism or Rebecca Palmer from EntreLaunch (on the photo above).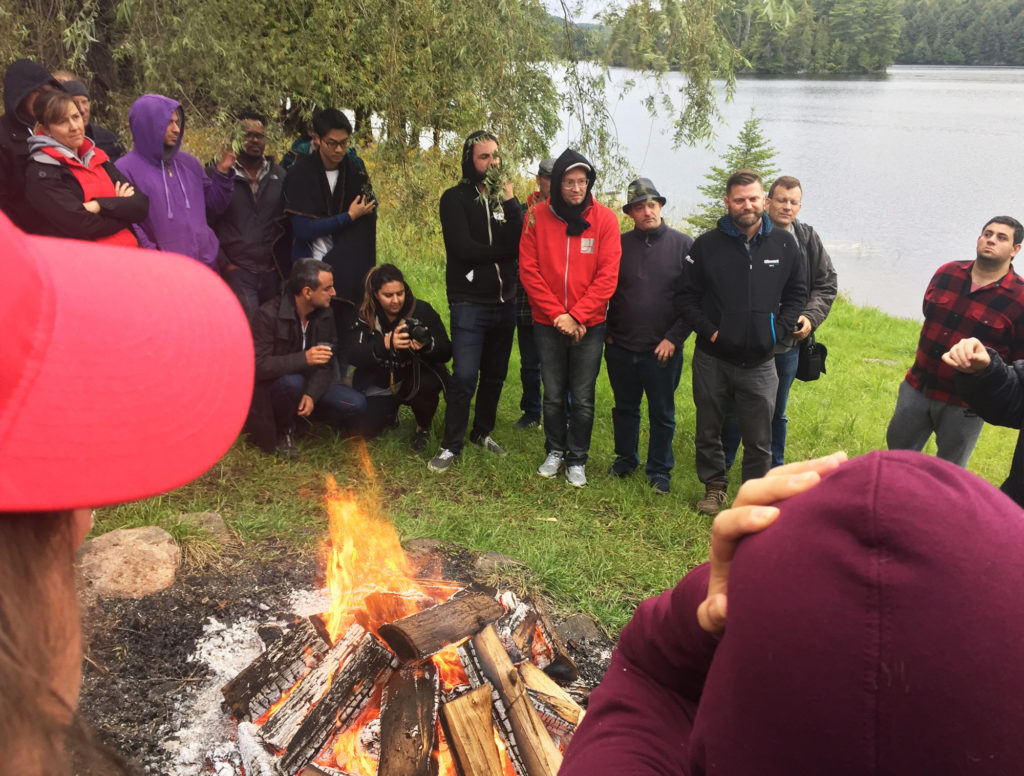 I discovered a new musician for myself – Peter Katz, whose music I really like.
Peter had one of the most emotional and inspiring performances at the Fireside. I am pretty sure his personal stories of struggle as a musician (even after he was nominated for Juno award) resonated with so many entrepreneurs. Who of us didn't struggle, right? I confess I was moved to tears. 
That's Peter in the middle in blue jacket. Btw, I took this picture without knowing who he is.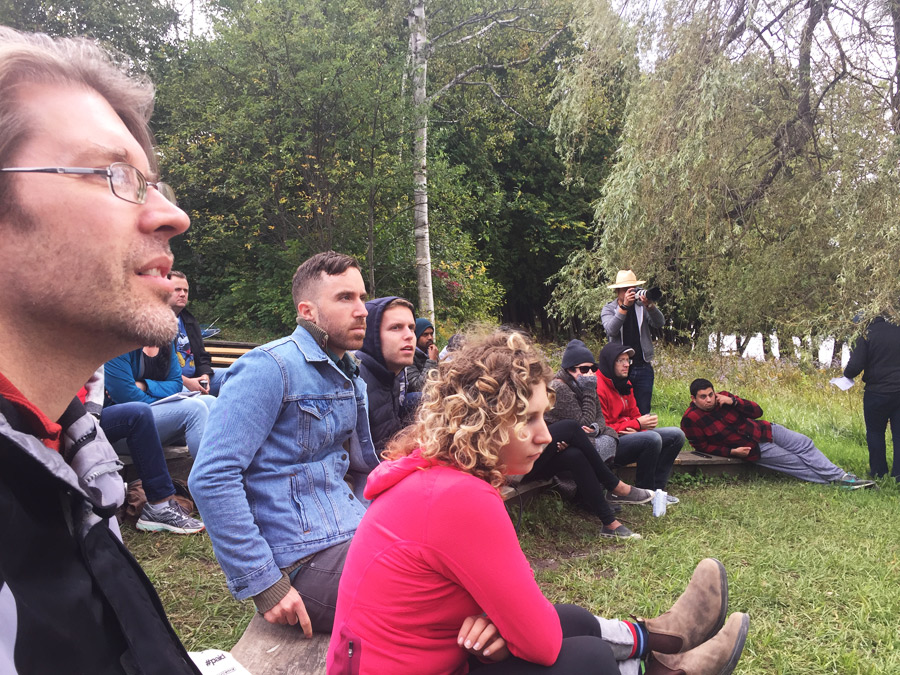 Here is a video of one of Peter's songs that I recorded at the Fireside. Sorry, not the best quality, but it gives you an idea of the atmosphere there.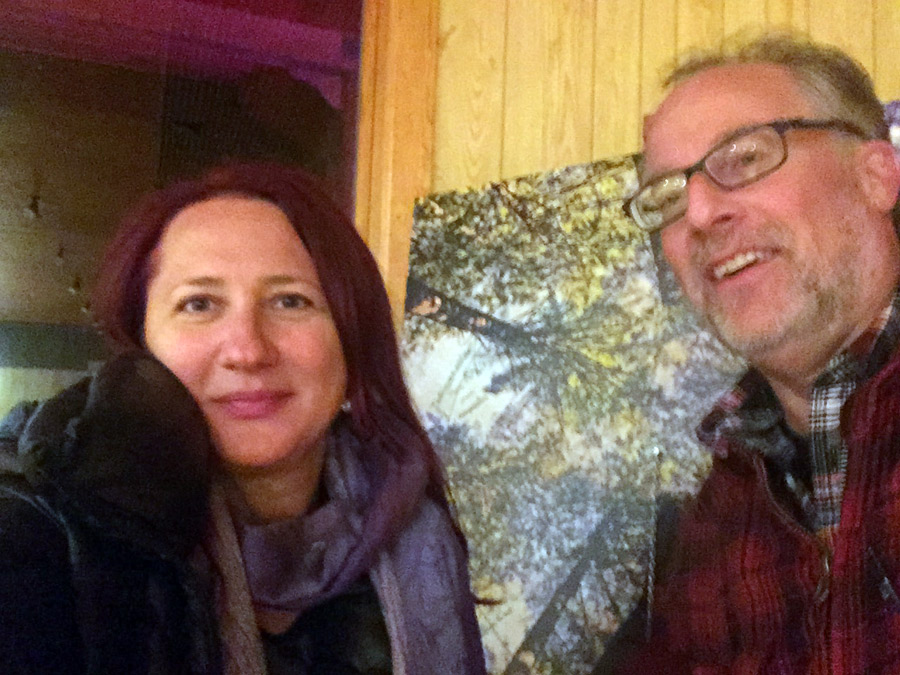 I even had some serendipitous encounteres, like getting a ride from Michael Sachter, who happen to know my business partner, Shiva, and our ventureLab advisor Jane Gertner really well. What are the chances of that?
The ride was quite long (3-4 hrs each way), so I am glad Michael turned out to be such a good conversationalist.
This is actually a funny story – my surprise meeting with Lara Wharton.
So we are all getting settled into our cabins the first night, layering up for the cold night ahead and introducing each other. When I started talking about the business that I am working on, one of the girls said to me that I should meet these two ladies from Dateva.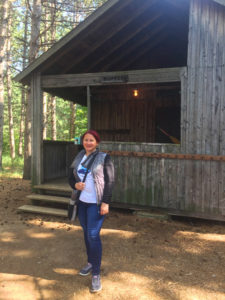 When I told her that I am one of those ladies, she said to me – "I am Lara, I was your lawyer before!".
So basically, neither of us recognized each other in a different setting – in a cabin, dressed in multiple sweaters, and Lara actually suggested that I meet myself. That was too funny!
Lara said she was pretty stressed being a lawyer, so she quit her job and founded a listenlightly.com, where she is now teaching meditation and helping people to manage their stress and anxiety. She promised to teach me meditation too and I think I might take her up on that one day.
I have to say it felt a bit surreal at times to hear people talking about Blockchain, Artificial Intelligence and how people will be connecting their brains to the internet soon – in the woods, by the fire, with a drink in my hand, not that I am complaining.
For me, one of the best speeches there was from a very progressive Mayor of Barry, Jeff Lehman, because he talked a lot about Prevention – my favorite topic!
The mayor mentioned that the real challenge is funding, because, for some reason, we don't value those changes, as we should. But he believes that it is possible for us, using data, to start targeting direct outcomes and targeting all kinds of preventive efforts in government.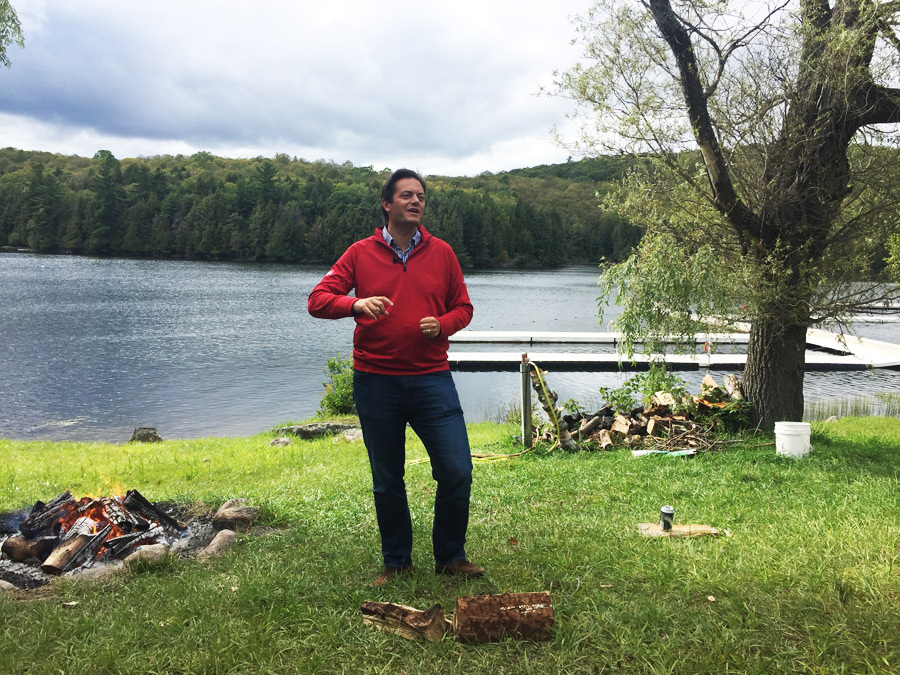 He gave examples of when preventative measures in government resulted in serious savings from reducing potholes to improving paramedics services.
Barrie paramedics started to analyse their data sets in 2017 to see what their calls were about and they realized that they had "frequent flyers" – people that called for ambulance every week, sometimes even 3 times a day. And those calls were not for high acuity. They were the calls for people struggling with basic daily tasks, like taking medication, feeding themselves and dealing with isolation. So what paramedics decided to do is to schedule house calls on quieter times to check on people if they are getting their medication, getting help with nutrition and to have someone to talk to. The result – a 52% reduction in calls in the "frequent flyers" population in 6 months. That's what possible when you shift the ounce of prevention!
And this is the shift that can translate across all governments. It even translates to potholes. Preventative maintenance on potholes to prevent potholes from happening in a first place saves us a pile of money. It takes us thousands of dollars to fix a road every time water mane brakes. If we could send a camera through a pipe and fix the crack before it erupts, it costs us only a few hundred dollars. But it's a fundamental shift in philosophy.
I couldn't agree more!
Mayor Lehman's advice to entrepreneurs: "Push governments for positive change.
If you see us doing something old-fashioned, call us out on it! We're looking for wins."