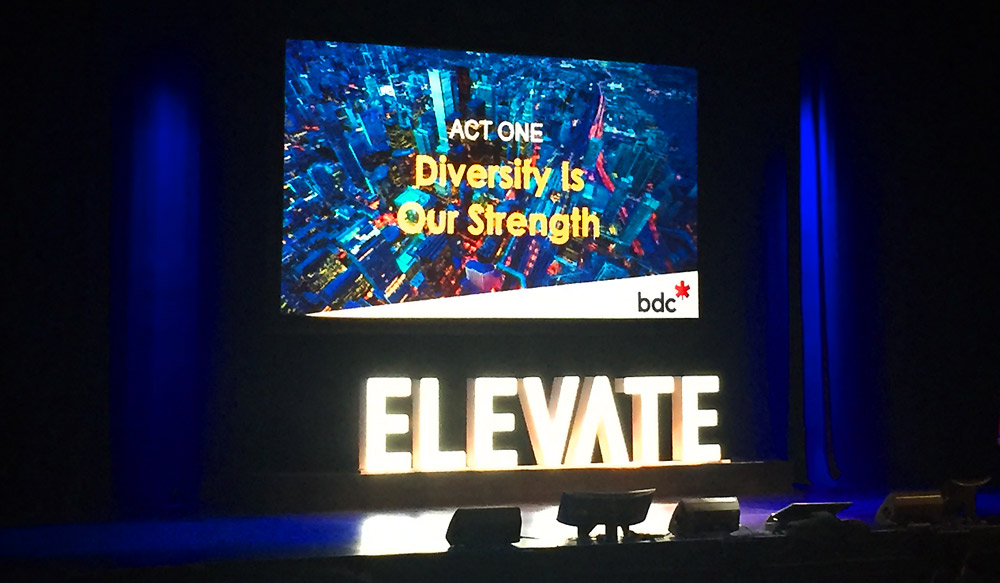 Diversity and inclusion were central themes at Elevate Toronto, a conference I attended in September.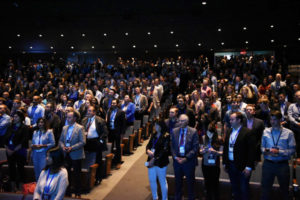 Before giving his keynote, Razor Suleman, a co-founder of the conference, asked everyone in the audience of around 5,000 to stand if they were immigrants. I stood, as well as more than two-thirds of the audience.
Then he asked people to stand if they were first-generation Canadians. About 90% of the audience now stood.
By the time he told those who remained seated to stand if they were third-generation Canadians, nearly everyone was standing.
That was a powerful moment!
Diversity is a Fact, Inclusiveness is a Choice
"We believe that diversity is our strength – that everyone brings their own unique gifts, everybody has their own unique points of view, and if we're going to solve the problems that we don't even know that we're going to encounter in the next 150 years, we need to make sure that every voice is heard and that everybody feels included," Suleman said.
The Face of Women in Tech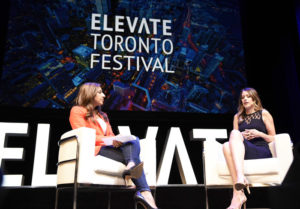 One of the panelists at the Elevate Conference was Amanda Crew, who plays venture capitalist Monica Hall on the HBO's popular sitcom Silicon Valley.
When she was asked what it was like to be a "face of women in tech", she said that when the show first started and that title was thrust upon her, she felt paralyzed and unqualified. At that time, she was a 25-year old living in her little bubble and not even aware that there was a problem with representation in the workplace.
So Amanda decided to do her own research, talk to women in tech and understand what they are up against, in order to be more qualified to talk about those issues. "Some of the older generation I talked to told me that it was difficult to find a women's restroom where they worked, which is crazy to me." – says Amanda
When it came to the interviews, she would often get the same sexist question – "What's it like to be with a bunch of guys?". There was even a women's magazine that pitched her an idea for an article that read "10 ways to work with men", as if the only unique quality about her was that she is a woman. 

"I have become a lot more interested in women in tech and have even started investing in female companies." – says Amanda

Move The Dial
Jodi Kovitz from #MoveTheDial is on a mission to increase female participation and leadership in tech, because "everything is and will be technology in the new economy and women shouldn't be left out of it". 
She shared some interesting statistics:
women represent only 3% of CEOs at tech and innovation companies
only 13% of companies that have a female founder are getting funded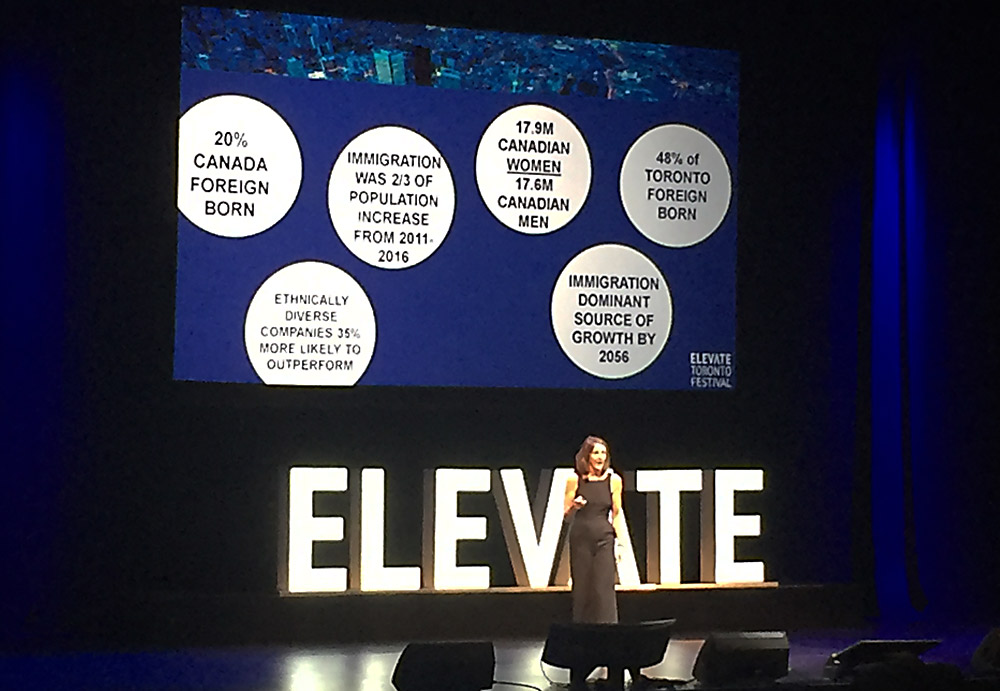 Siri Agrell, director of strategic initiatives for Mayor John Tory said:
"Diversity is important because there are more woman in this country than men. Not everybody is white, straight, male or able bodied. If you don't take those voices seriously then how are you different from anyone else? Denying inclusion denies opportunity. It's about pushing through and challenging expectations."

Where is the Love?
I have to say I left the Elevate Conference that day feeling inspired and well… elevated, but also wondering how and when all this talk will translate into a real action. It certainly is important to talk about the support for immigrants and female entrepreneurs – and I see that that's already happening at many tech events, not only at Elevate Toronto, but it's also important to "Walk the Talk".
As two female co-founders, both immigrants too, we don't feel all this love yet.
I really hope that will change soon!