Present Day . . .
There are many issues blocking the effective use of health data.
Despite the technological advancements, medical and clinical research data is kept in silos, impeding a personalized medicine approach to Healthcare and discovery.
People still don't have access to their own consolidated medical records (especially relevant in emergency situations).
They often find out about life threatening conditions when it is too late to do anything about them.
Detection of chronic disease(s) requires continuous monitoring of multiple data points over a long period of time – the current Healthcare system is not setup for this kind of monitoring.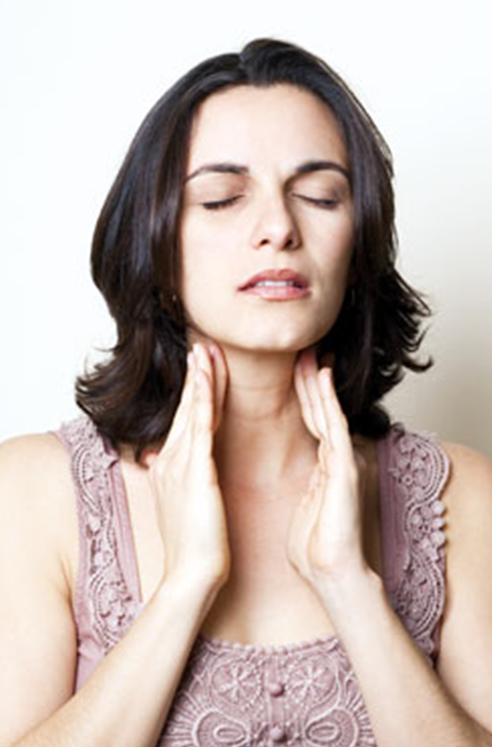 Individuals can't be proactive, as they don't know what factors affect their health the most.
Wearables are not integrated with each other for data sharing – missing out on valuable health insights and a "Big Picture" view.
Chronic disease(s) take decades to develop and are entangled with hundreds of dietary, lifestyle and environmental factors.
Groups that could significantly benefit from the advances in technology and integrative analytics in medicine are not benefiting from advancements and often are not even aware of them.
In Canada
In 2016 total spending on Healthcare in Canada was ~ $228 billion, or $6,299 per person.
It is anticipated that, overall, Health spending will represent 11% of Canada's GDP
Healthcare spending grew by 116.4% between 2001 and 2016, outpacing growth in other programs spending
It will keep increasing in the future and could consume ~50% of Provincial Budgets across all provinces by 2030
Chronic diseases account for the majority of direct Healthcare Costs (67%) & cost the Canadian economy $190 billion annually
1% of Ontario population (high-cost patients with chronic conditions) consumes 33% of Healthcare expenditure
In the U.S.
U.S. spent $3.2 trillion on Healthcare in 2015 or $9,990 per person
Comprises 18% of national GDP, approximately the size of Brazil's economy, the seventh-largest economy in the world
 $600 billion of those costs include treatments that either do not help or actually cause harm
Despite spending, US citizens are not the healthiest
US ranks 37th in life expectancy and other measures of health
Today, people living in Puerto Rico have a greater life expectancy than people living in US do
29 million Americans live with diabetes – 3 x more likely to have diabetes than people in UK
Percent of women taking antidepressants in US is higher than in any other country in the world
Some Stats on Preventable Illnesses & Chronic Conditions
Chronic diseases & conditions, such as heart disease, stroke, cancer, type 2 diabetes & obesity are among the most common, costly, and preventable of all health problems
In Canada, deaths due to chronic diseases are rising and and chronic disease rates are increasing at 14% each year
Preventable illnesses account for 8 of 9 leading categories of death 
3 out of 5 Canadians older than 20 have a chronic disease
More children are being affected by chronic diseases previously only seen in adults
1 out of 4 Canadian children are overweight or obese
Aboriginal peoples experience higher rates of diseases such as heart disease, diabetes and cancer
When An Unsustainable Healthcare
System Meets A Growing Aging
Population
Canadian seniors now outnumber children for 1st time, 2016 census shows.
Today, 14% of the Canadian population is over 65 years. By 2036, this number will increase to almost 25%, or 10 million people.
Between 2010 and 2050, the number of older people in less developed countries is projected to increase more than 250%, compared with a 71% increase in developed countries.
Worldwide, by 2050, the number of people people 65 or older is expected to nearly triple to about 1.5 billion, or 16 % of population.
In some countries, the sheer number of people entering older ages will challenge national infrastructures, particularly health systems
It's time to look for new solutions . . .
Data has Answers to Many Questions in Healthcare
With VITALx we are Improving Access to Data + Enabling Early & Better Diagnoses + Setting Focus on Prevention
Combining & Examining all Available Health Data
By pooling and examining disparate data sources from medical institutions, open data sources and patents worldwide we are producing additional insights in an effort to answer the most pressing questions in chronic conditions and pave the way for true preventative medicine.
Consolidating your Health Information & Enabling Sharing
Having access to your own consolidated medical record, your wearables data, your symptoms entered through VITALx, and being able to share this information with your family and healthcare providers can be critical, especially in emergency situations. It provides your doctor with a complete picture of your health and allows you to get the necessary health care quickly.
Providing Timely & Actionable Insights and Predictions
Receiving personalized and actionable insights and predictions about their health allows people to stay proactive and seek care earlier, while aiding doctors with early and better diagnoses of chronic conditions, which can be difficult to diagnose.