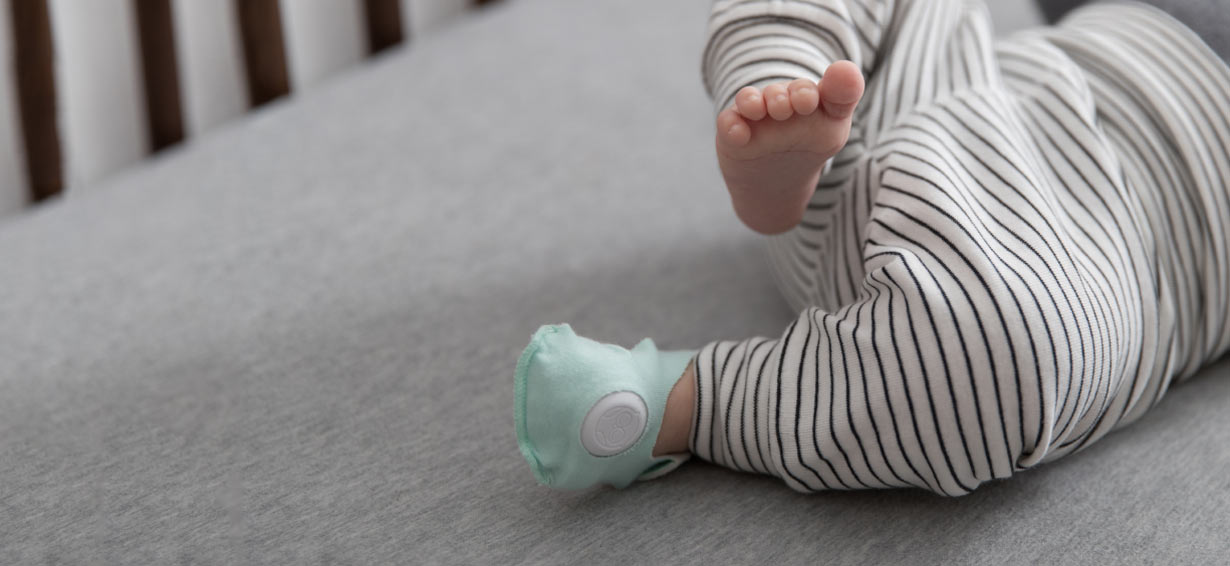 Wearable health technology for monitoring, reporting and alerting people of any abnormalities in their health are growing in popularity every year. And, as with any new technology, there is also a growing concern if it brings more benefits than harm.
One argument I keep seeing debated online, often by healthcare professionals, is if there is a real benefit to monitoring healthy people and healthy babies.
Here is a quote from one recent study "The Emerging Market of Smartphone-Integrated Infant Physiologic Monitors".
"These devices are marketed aggressively to parents of healthy babies, promising peace of mind about their child's cardiorespiratory health, but there is no evidence that these consumer infant physiological monitors are life-saving or even accurate, and these products may cause unnecessary fear, uncertainty or self-doubt in parents," – Dr. Christopher Bonafide, pediatrician, safety expert and lead author of the article
To me, the issue of false positives and false negatives that these tracking devices sometimes produce is a sign that this technology is still in its early stage of development. It will improve over time, especially when more people start using it. So as long as these devices are properly marketed and don't over-promise on what they can deliver, they shouldn't be dismissed.
I believe that even at this early stage wearable health monitors and smart sensors provide more benefit than harm, and I don't buy for a second that monitoring healthy people has no benefit.
Establishing a Baseline
Establishing a baseline is essential for continuous health monitoring, and it has to be done when the person is healthy. The idea is to accumulate enough data that we could use to compare to later. By setting a baseline, we can define what is normal for the individual and identify patterns that indicate signs of abnormality.
Historical Data is Important
Even if you are healthy today, you can be sick tomorrow. Having your historical health data, especially in the last 24 hrs before you get sick, can provide doctors with a clue to the cause of your sickness.
Someone I know mentioned to me recently that he noticed a slight increase in his resting heart rate in his Fitbit app over a few months period. His doctor found that alarming and decreased the dosage of one of his medications. His resting heart rate normalized after that. It would not be possible to catch that trend if the wearables historical data wasn't available.
Volume of Data & AI
It's hard for humans to detect slight changes in different parameters, like heart rate or temperature, over long periods of time. It's too much data for us to process. Computers are much better at processing volumes of structured and unstructured data, and noticing these kinds of trends.
Wearables data can be analysed by a variety of apps and artificial intelligence (AI) tools in combination with other data sets, which can produce additional insights.
Here is a story of a guy who used a number of health apps and wearables to get a better understanding of his elevated heart rate readings. A personal story: Did the Apple Watch save my life?
At first, he dismissed the strange readings from his Apple Watch, though he kept paying close attention to his pulse. He installed HeartWatch, a third-party app which presents a richer view from the sensor data gathered from the Apple Watch. That's when he became aware that the mildly elevated heart rates were happening consistently. The heart monitor prescribed by his doctor showed that he had sinus tachycardia, a fast heart rate. And the blood test showed something was happening with his thyroid.
Sensor data reported by HeartWatch made me aware of a potentially dangerous condition of which I was otherwise absolutely unaware. Based on the data, I'm now undergoing various tests and treatment.
Here is another interesting read – IBM's AI knows you're sick before you do.
A mix of artificial intelligence and custom silicon could help people diagnose themselves with a range of conditions before they show symptoms.
The idea behind our own VITALx System for Individuals, that's being developed right now, is to analyse a variety of data sets from various sources, including the data coming from health apps and wearable devices. It's the volume of data and the fact that we are analysing it in aggregate that allows us to produce better insights.
Expectations
As a parent myself, I think notifying parents when there is even a slight chance that there is something wrong with their baby is helpful. I could live with false alarms once in a while, if it increased my chances of catching real problems, like if my baby stopped breathing.
So it's a matter of expectations. I remember the countless number of times I'd go check on my son, while he was sleeping, even though I had a baby monitor in his room. I see all those monitoring devices as additional helpers at my disposal. I wouldn't rely on them 100%, but I am sure happy that they exist.
As I mentioned already, technology will only get better over time, both on the sensor side and the artificial intelligence side. By using wearable devices now, we are not only helping to improve the technology, but also collecting useful health data that could be analysed in a number of ways and improve our own health in a long run.
Image credit: owletcare.com