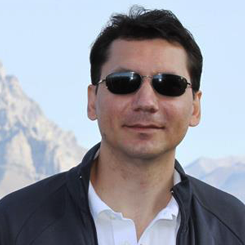 Web & Mobile Development Manager
Victor is Dateva's go to Tech Guy.
He is a Senior Web Business Analyst with almost two decades experience in software development with emphasis on process improvements, UI and front-end development, requirements gathering and mapping out complex software systems and processes.
Victor is not only terrific at requirements gathering and translating needs into technical specifications, he doesn't shy away from rolling up his sleeves to problem solve.
Specialties: Web Requirements Gathering & Documentation, Business Process re-Engineering, Business & Technical Analysis, Gap Analysis, Business Case Development, Business Process and Workflow Design, Creation of Test Cases for User Acceptance Testing and Implementation, Strategic Planning, Project Management.