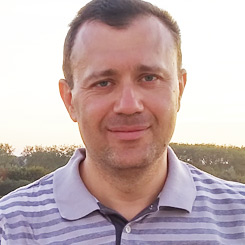 HL7 FHIR & eHealth Interoperability Architect
Igor Sirkovich is a senior eHealth Integration and Interoperability Standards Architect with 20 years of experience in analyzing, architecting, developing, integrating, testing and deploying complex large scale enterprise Healthcare IT solutions. His work experience includes senior consulting roles at the Ontario Ministry of Health and Long-Term Care, eHealth Ontario, Continuing Care eHealth / Community Care Information Management, TELUS Health Solutions and dbMotion / Allscripts. Igor holds a Bachelor's degree in Computer Science and is a Certified HL7 Specialist (v2 & v3).
Mr. Sirkovich is a Chair of the Canadian FHIR Solution Architecture group and a Health Informatics Technology Program Advisor at the Centennial College. In the past he had served as a member of HL7 Canada Council and as Technical Committee Representative of Canada Health Infoway's "Infostructure & Architecture" and "Managing the Health System" Standards Collaborative working groups, represented eHealth Ontario at the Canada Health Infoway's Electronic Health Record Solution Blueprint Evolution collaboration and at the Government of Ontario Information Technology Standards Council (GO-ITSC), served as a member of IHE Canada Radiology & IT Infrastructure Committees and HL7 International Enterprise Architecture Implementation Project Advisory Group.