Daniel Kraft is a physician-scientist, inventor and innovator. He is faculty chair for the Medicine and Exponential Medicine program at Singularity University, exploring the impact and potential of rapidly developing technologies as applied to health and medicine. View his interview as he talks about the opportunity of becoming a data donor, the benefits of doing that and the regulatory challenges that create fear from those who want to innovate and create platforms for smart data sharing.
Read Marina Korneeva's inspiration for co-founding Dateva.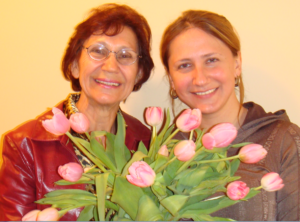 Quite often we start showing interest in something, when that something affects us personally. For me, it was my mom's stroke, that happened in 2009, that made me painfully aware of just how fragmented our current healthcare system is and that patients with chronic conditions can easily get lost in it. I can still remember that moment when I learned about my mom's stroke.
Read about Robin Farmanfarmaian's
story and "patient" learning.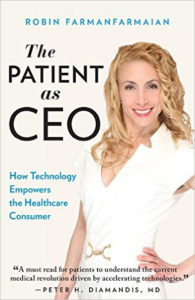 Robin Farmanfarmaian believes that technology can empower patients and make a positive impact in the health and medical field. This position drives her to provide education and resources to leaders, entrepreneurs, physicians, healthcare professionals and innovators to positively impact medicine and healthcare.
Sharon Terry is a true inspiration and
self-made "citizen scientist" who wouldn't take "no" for an answer.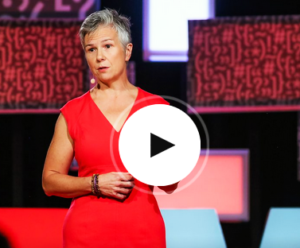 When her two young children were diagnosed with a rare disease known as pseudoxanthoma elasticum (PXE) Ms. Terry became a citizen scientist, working with her husband in midnight shifts at the lab to find the gene behind PXE and establishing mandates that require researchers to share biological samples and work together.

Leroy Hood is a doctor who is not only thinking about the future, he is helping to frame it. Definitely an inspiration and proof of concept for Dateva. It's all about P4 – predictive, personalized, preventive & possible.
Join the DATA Donor movement ... and tell us your story