The "DATA donor" movement …
Donate your Health DATA and Save LIVES
Have you ever …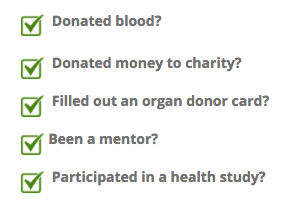 If you can check off some or all of these boxes, then you need to know about the DATA donor movement.
Being a DATA donor is similar to being a blood donor – the difference being, the life you save might just be your own!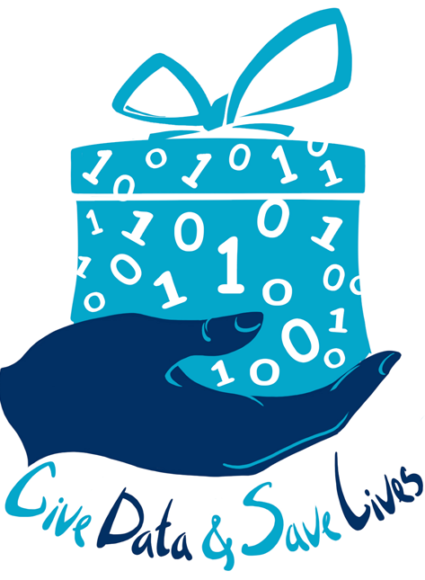 Health Organizations have Data
Hospitals, research institutions and other health organizations sit on a vast amount of valuable health data - all paid for by different levels of governments. This data could and should be analyzed to find cures, develop better drugs and contribute to personalized, predictive and preventative care. The Data Donor Movement is a world wide initiative all about making governments to do the right thing - releasing health data for research or, at least, allowing organizations such as Dateva to have access to the data and do this work for them.
People have Data
Everytime you pay a visit to your doctor, or have an operation or procedure, your health data is collected. You are the owner of this data and can choose how it is used. You can choose to donate your health data for research. There are tremendous benefits that can come from Health IT technologies - especially as more and more health data is shared and made available for research and analyses. The result? Insights and predictions for doctors, early and much more precise diagnosis for patients, personalized treatment plans and ground-braking discoveries in healthcare.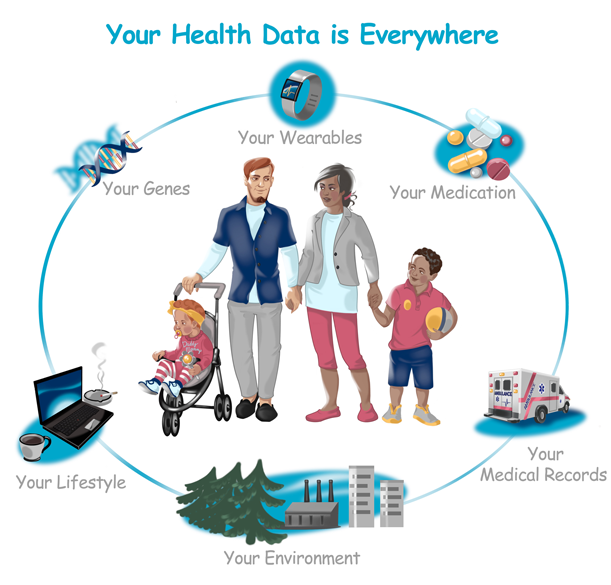 What is Health Data exactly?
Health data is not just your medical records, it's also data produced by medical devices and health and fitness wearables, medical apps, smart home sensors, data about your lifestyle, your environment, your family history, your genes etc.
But I don't have access to my medical records
Yes, you do!
Data collected by hospitals is yours. Even if you don't have all the records you can go to the original sources and request them. It is your information and makes good sense to ask for it.
Canadians – learn about your rights as a patient to have a full access to your medical records.
International users – find out about your rights and hospital procedures in your country.
Learn how you can Donate Data &  Get Involved …
Join the DATA Donor movement ... Get Involved and make a difference